With estimated 3.5 billion people worldwide using smart phones, its extremely recommended that you have a strong presence on this platform.
At GServe our team has been working diligently and successfully at advancing our services to mobile devices. Our team has expertise in variety of mobile services including:
Mobile Website Development
Mobile App Development
UI/ UX Designing & Development
Mobile Marketing & More
Advantages of Going Mobile :
Creating a mobile app or a website has one clear advantage in general, as majority of the consumers now browse the Internet using their mobile phones or tablets. The statistic below depicts the total number of smartphone users worldwide from 2016 to 2021.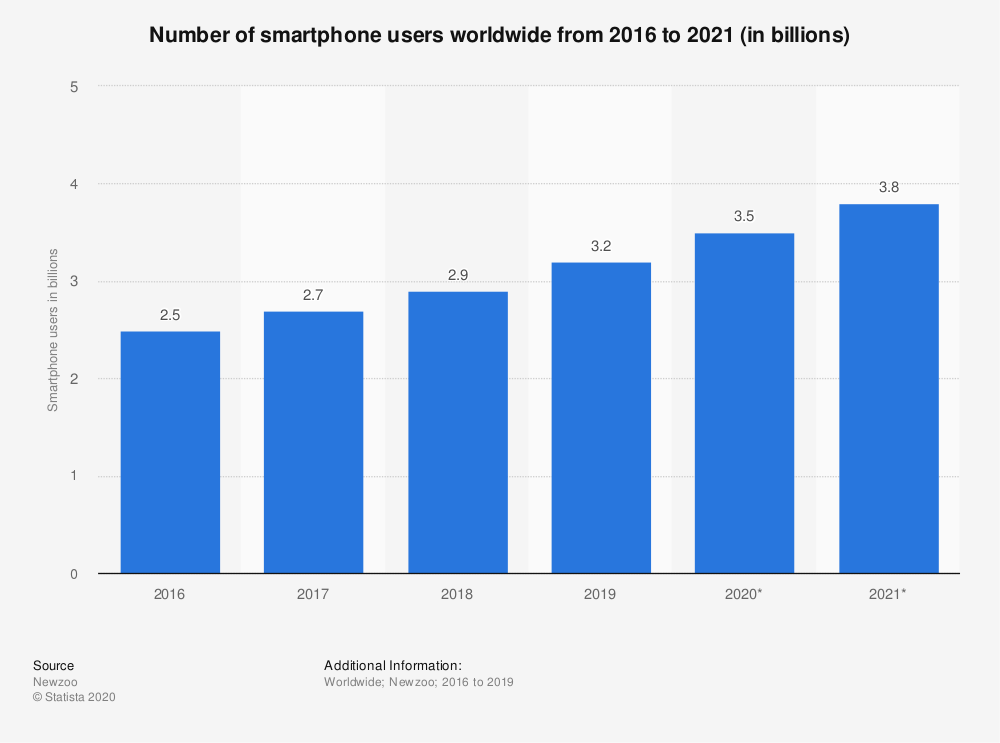 For 2020, the number of smartphone users is forecast to reach 3.5 billion. The number of smart phone users in the world is expected to pass the 3.8 billion mark by 2021.

Few other advantages of going mobile:

At your finger tips
Smart Impressive Navigation

Lighter

Easy to distribute and access

Easy access to contact information
Create a positive brand identity for your organization

Stand out among competitors
To know more about the services we offer: